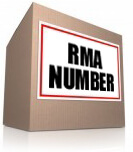 For an RMA request, please email rma@smartpowersystems.com and include the model and serial number of each unit.
You can also reach the RMA Department by calling 800-772-7633.
REMEMBER: Only ship your RMA product using a traceable shipping method. Never ship your Smart Power Systems product without first obtaining an RMA number.