Smart Power Systems provides comprehensive power management software solutions for standalone or networked computers including SNMP support. Our power management software enables users to manage and monitor power quality and usage network wide through a single dashboard interface.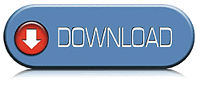 UPSwing V 8.1.2.
For Windows 2000, XP, 2003, Vista, 2008, 7, 2012, 8, 10
Features
• Automatic save and shutdown for unattended PCs
• Reboot/shutdown scheduling
• Self test scheduling
• Power condition analysis
• Online display of input / output voltage and frequency, battery capacity and load level
• Dashboard interface
• Send on-line commands to UPS such as test, shutdown, sleep and restart
• Extensive logging of all UPS operation and power quality data
• Event and date analysis
• Events and data bar charts presentation
• Graphical display of power quality
• Run in background even before user login
UPSwing Pro software can work with most operating systems, including SCO UNIX, Sun Solaris, LINUX, FreeBSD and Windows™, with networking capabilities.