Smart Power offers a variety of uninterruptible power supplies to protect your equipment from power outages as well as surges, noise and other power issues. Our Office Plus, Venus Plus and DSS Series products offer unmatched protection.
The standby UPS solves power outages and typically offers surge protection. This UPS design simply passes utility power until either a power failure, voltage sag or over voltage condition occurs. The standby UPS will switch to battery mode when these events occur until utility power returns to a normal level. This standby is the most cost effective and typically makes use of a square wave or modified square wave when operating in the battery mode
OFFICE Plus UPS with Electronic Power Conditioner TBF™ – (420-850VA)

The Office Plus UPS provides multi-device power protection for computers, peripherals, internet and multimedia. Now available with power conditioner TBF.
Line interactive units incorporate an automatic voltage regulator (AVR). An AVR allows the UPS to boost or buck the incoming line voltage without switching to battery power. This allows the UPS to correct most long term over-voltages or more common under-voltages without draining the batteries. Another advantage is that it reduces the number of transfers to battery which extends the life of batteries.
–
---
Venus Plus UPS with Electronic Power Conditioner TBF™ (450VA-1440VA)

The new Venus Plus provides emergency power in case of power outage and fully protects your system from spikes and surges. The Venus Plus eliminates line noise and provides battery back-up, surge protection, and automatic voltage regulation functionality.


–
---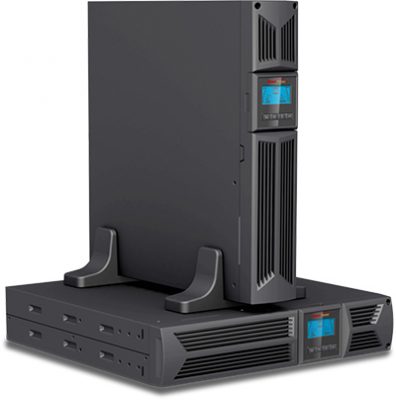 Smart Power Systems offers a unique, uninterruptible power supply that provides an unmatched level of power and protection to your servers. With our DDS-RT-TBF, you are able to get the correct amount of power no matter the environment in which you are working. This UPS system is the first of its kind, offering you a power source through a Transformer-Based Filter, and giving you the functionality of an electric power conditioner. Besides its backup voltage capabilities, this DDS-RT-TBF also works to eliminate the disruptive line noise at the lowest let-through levels.