This might've been the latest technology back then, but things have changed – Just as power protection technology has changed
NEW TECHNOLOGY – Smart Power Systems' advanced, patented technology revolutionized the power protection industry setting a new standard in electronic equipment protection. In the past, this level of power protection was only possible using isolation transformers. Now, our advanced technology tests and identifies power outlets first for polarity and a good ground before providing the necessary computer-grade power to accommodate today's computer world. Why risk you state-of-the-art equipment with poor clamping levels when you can have the security of knowing your systems are fully protected with the unsurpassed power protection of our Electronic Power Conditioners.
Introducing The Most Advanced Technology in Computer-Grade Power Protection in the Market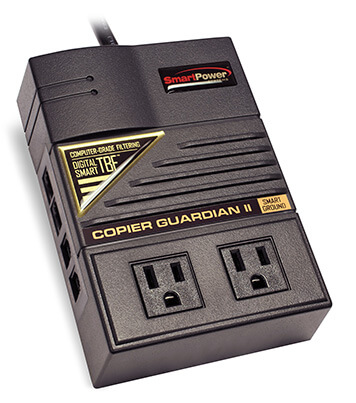 Guardian Series Electronic Power Conditioners provide patented Computer-Grade filtering technology for protection of point of sale systems, digital copiers, computers, cash registers, security systems and other mission-critical microprocessor-based equipment.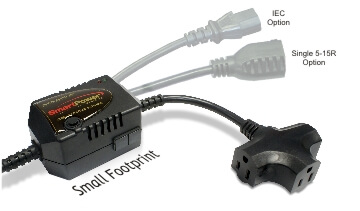 The Smart Cord Electronic Power Conditioners have the same patented technology but with a small footprint, perfect for locations where space is limited.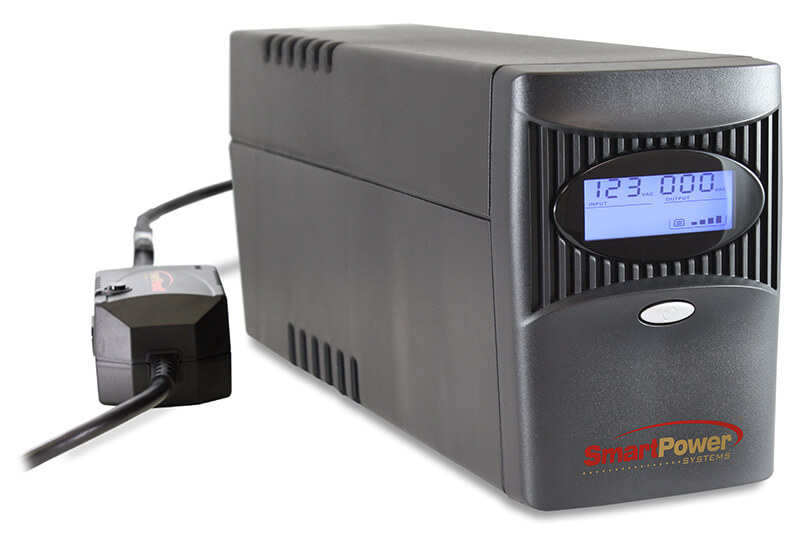 Besides providing battery backup in case of blackouts, our uninterruptible power supplies come equipped with our patented Electronic Power Conditioning technology to protect the connected equipment against big and small spikes and surges.
FEATURES:
• Let-through voltage is less than 0.5 Volts (the best in the industry for the price)
• High voltage surge and lightning protection
• Low voltage spike and noise protection
• Prolonged Over Voltage Protection
• Identifies bad wiring
• Smart ground technology for ground loop protection
To place an order call 800-882-8285.

Dealer, VAR and distributor programs available