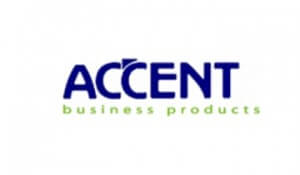 Accent Business Products has been serving Southwest Florida businesses with copier and facsimile products since 1977. Accent carries a complete catalog of color, analog, black and white copiers, fax machines, photo, digital and laser printers and much more.
"We recommend Smart Power Systems power quality solutions for the printer and copier lines we carry, including Konica Minolta, Muratec, CopyStar and KIP Wide Format."
After reviewing the total number of service calls we've received, it's clear that companies utilizing Smart Power products report fewer "no problems found" service calls. We've seen a boost in our profit margins from annual service contracts thanks to a decline in the number of unnecessary service calls our technicians make.
"A Smart Power surge protector saved a production machine from damage after a power surge; the protector took the hit and the machine wasn't damaged. I believe in these products as quality control solutions…" said Henry Migliore of Accent Business Products. "Our Smart Power representative, Deborah Sheldon, visits our office frequently and takes the time to introduce the company's new products. She ensures that we are able to provide our customers with up-to-the-minute power protection technology and the superior customer care that Accent is known for.   Henry Migliore