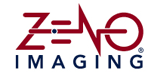 In today's economy, customers demand that office automation solution providers deliver a tangible return on investment for technology dollar's spent.  In concert, office automation providers are looking for innovative ways to deliver more efficient customer service to improve the profitability of their business.

To meet that demand, Zeno Imaging requires that power protection devices such as Smart Power's  Copier Guardian Transformer -Based Filters, be installed on every piece of office equipment in the field. Using Computer Grade power protection devices provides a tangible return on investment for their customer base.  "As a leading Texas-based provider of office equipment and document management solutions, our customers depend on us to provide reliable solutions that keep their business operating efficiently," commented Michael Hippler, Director of Service for Zeno Imaging. "We have calculated that if the power protection device saves only one service call, then it has paid for itself."
Delivering comprehensive solutions that incorporate power protection can also have a positive effect on an office automation providers business. "Utilizing power protection has enabled us to reduce our parts expense by over 5%, improve first call effectiveness, and increase CBC's which leads to an overall increase in my service profit margin," stated Hippler.
…"We were experiencing a high call volume for error codes, board replacements and "no problem found" service calls.  After installing the Smart Power filter, these types of service calls were greatly reduced."…