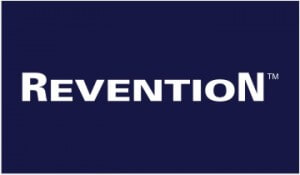 After their customers experienced some unexplained hardware failures, Revention knew they needed something more reliable to protect their customers' products in case of an issue. Revention, a leading point of sale (POS) solutions provider to the food and entertainment industries, turned to Smart Power Systems for help.
Smart Power Systems, a developer and manufacturer of power quality products, knew their products could solve the power issues that Revention's customers were having. Shortly thereafter, Revention installed Smart Power's Patented TBF Electronic Power Conditioner (Smart Cords) and Venus UPS (Uninterruptible Power Supply) with integrated TBF Power conditioner at customers' sites.
…"With the new additions from Smart Power Systems, we are able to educate our customers on how power can affect their hardware," stated Amber Crain, Marketing Associate for Revention. "The Smart Cord also allows for a clean installation as opposed to mounting a bulky surge protector."…
The Smart Cord is an electronic power conditioner equipped with "smart ground" technology which eliminates ground loop current in network protection. When Revention's customers began utilizing Smart Power products as part of their standard system, they saw a drastic decline in hardware issues related to power spikes and in the "mysterious" unknown cause to system lock ups that were related to power dips and spikes.